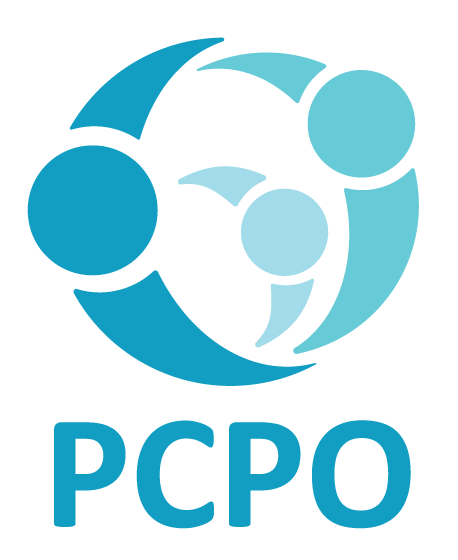 LEARNING TOGETHER THROUGH PLAY
WHERE LITTLE BRAINS LEARN BEST
Kids Learn best through hands on play. Here are some of our preschools teaching how little brains learn best! Click to learn more about each school.
Tigard Playschool
Open house Jan 21, 2023
At Tigard, parents and children learn and play alongside caring and experienced teachers. Students learn through self-directed exploration, regularly changing art, science, math, dramatic play and literacy centers. They also learn through music, movement activities, outdoor play, field trips, and special projects. Low student-to-teacher ratios and low tuition!
Youngset Preschool ( Goose Hollow)
Open house Jan 26, 2023 (virtual) / Jan 28, 2023
Youngset's experience builds on the natural curiosity each child is born with. They encourage children to explore their own interests in a warm, caring and child-centered environment. At Youngset, you'll find child-led learning, low child:adult ratios in the classroom, enrichment programs, a playground, and even an indoor gym!
Southwest Parent Child Collective (Gabriel Park)
Open house
For over 50 years, SWPCC has supported families through their play-based, parent-run cooperative model. With award winning teachers, and a curriculum that serves the whole child and family, SWPCC serves children as young as one with flexible, four hour days!
Cedar Hills Kindergarten and Preschool (SW)
Open house Virtual Jan 18, 2023
With an enriching play-based program, teachers, parents, and children creates a nurturing, caring space for children to grow through meaningful play. Students develop collaborative relationships and explore environments, experiences, and activities that encourage curiosity and wonder.
Ashcreek Playschool (Beaverton)
Open house TBD
Ashcreek teaches children to learn through their senses — socially, physically, emotionally, and intellectually, while teaching foundational life skills, nurturing curiosity, creativity and kindness through play-based learning indoors and out. Ashcreek is an affordable four hour program with flexible days with after care!
Metzger (SW)
Open house TBD
Kids play with intention at Metzger! Creative structure building teaches science and math; art is a process - children experiment with different mediums daily and their work evolves over time. Literature and music emerge through playing with play dough or role playing. Students take the lead and teachers guide - developing social skills, all while playing!
Creative Hands (Tigard)
Open house Feb 9, 2023 from 4-6 pm & Feb 10, 2023 from 9-11 am
Creative Hands inspires children's creativity and fosters a lifelong love of learning while growing socially, intellectually, emotionally, and physically. Their community is built around the development and support of children, and thrives with a culture of compassion, creativity, and problem-solving.
Woodhaven (SW)
Open house Feb 6/ Mar 2, 2023
If you're looking for a nature, play based, Waldorf inspired co-op nestled on a 3-acre fir tree forest property, this is your new home! Children and parents play outside everyday regardless of the weather, and families leave with a passion for learning, community, resiliency, environmental awareness and stewardship.
Portland Kinderschule
Open house March 4, 2023
​
Hillsboro Parent Preschool
Open house April 29, 2023 from 10 am - 12 pm
​
Join us for an Open House and discover all the wonderful things that make our school unique! Guests will have the opportunity to visit with our Teacher, ask questions of current members and explore our classrooms. Parents are encouraged to bring their children! At Hillsboro Parent Preschool, parent participation allows our members to be directly involved in their children's early education. This creates an environment rich in confidence – for the teacher, for the lessons, for the community. Our parents are given a rare opportunity to learn alongside their children. Parent time in the classroom gives parents a unique opportunity to observe and interact with their child. It is a special time that cannot be replicated in the home or in traditional preschools. Memories are created, and the child gets hands-on knowledge that education on all levels – emotional, social, and academic – has value.
Mt. Tabor Preschool
Open house Jan 28, 2023
A great fit if you're looking for a school with health in mind! Mt. Tabor practices robust health protocols, has Covid vaccine requirements, ongoing masking requirements, and an upgraded HVAC system pumping in fresh air year round!
Kenilworth Community Preschool
Open house Feb 4, 2023
At Kenilworth, children expand their capabilities, create friendships, and develop problem-solving skills through self-led exploration. From art with loose parts to hide-and-seek on the playground, classrooms provide opportunities to grow. This community of teachers, parents and students collaborate to create the village needed to raise thriving children.
Brooklyn Cooperative Preschool (SE)
Open house Feb 4, 2023
Brooklyn believes children and parents benefit from a shared learning atmosphere. Their school fosters community and a shared responsibility for children, while playing an active role in their preschool experience.
Hancock Street Preschool (Irvington)
Open house Feb 4, 2023
Curiosity, community and creativity collide at this historic play-based school. Hancock understands that children are capable of constructing knowledge through play and meaningful real-world experiences. They value the uniqueness of each child and family.