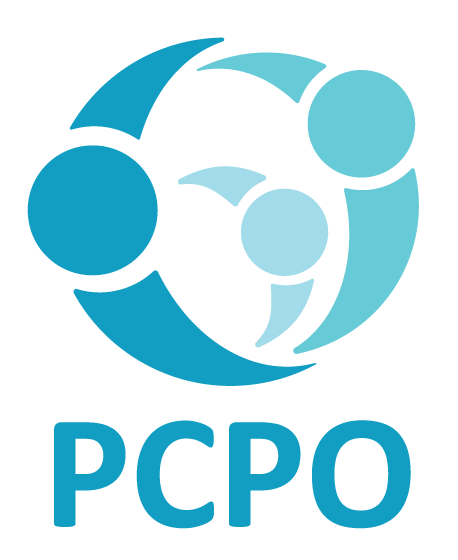 LEARNING TOGETHER THROUGH PLAY
TIGARD PLAYSCHOOL, TIGARD, OR
Tigard Playschool is a parent cooperative preschool for two-, three- and four-year-olds. Classes are
conducted at Tigard United Methodist Church in Tigard, OR. An elected parent board of directors
administers the school.
Class size:

2s class: Up to 16 two-year-olds with 1 assistant and 2 parent helpers

3s class: Up to 18 three-year-olds with 1 assistant and 2 parent helpers

Classroom hours: 9:00 am – 12:00 pm

2s class: Tuesday and Thursdays

3s class: Monday, Wednesday and Friday

We follow the Tigard/Tualatin School District calendar for holidays and unexpected closures.

Teacher contracts are reviewed yearly.

Schedule: Monday – Friday, 8:30 am – 12:30 pm

Tigard Playschool began at Tigard United Methodist Church as a private kindergarten, becoming
incorporated as a non-profit organization on May 12, 1958. Tigard Kindergarten and a preschool, Tigard
Playschool, merged on December 18, 1974 as Tigard Playschool, Inc. (TPI), serving Tigard and the
surrounding communities. TPI became a member of the Parent-Child Preschools Organization (PCPO) in
the late 1970s, gaining cooperative preschool status.

2s and 3s Class Teacher Assistant
Tigard Playschool is seeking a caring, compassionate assistant teacher for our 2s class and 3s class to join
our play-based cooperative team. We are looking for someone who has experience caring for children
24-48 months of age. We will be hiring either two assistant teachers, one for each class; or one person
to be the assistant teacher for both classes. The assistant will help with set-up and clean-up of daily
activities as well as assist in guiding, supporting and caring for children to ensure safety and encourage
learning through play. We are committed to providing top quality care and education to children
enrolled in our program. Our goal is to enhance the lives of every child that attends our facility.

The 2s class meets on Tuesday and Thursday; and the 3s class meets on Monday, Wednesday, and
Friday. Both classes are from 9:00 am to 12:00 pm, with the expectation that the teachers arrive by 8:30
am and stay until 12:30 pm.

At Tigard Playschool, parents and teachers work together as a team to create a safe and secure
environment in which our children learn and grow. The values we hold for children's experiences at
Tigard Playschool are reflected in the day's schedule. We want children's time here to be characterized
by the following:
Long uninterrupted choice time in which children's questions, understandings, emotions and explorations are valued.

Opportunities for children to form relationships with each other are encouraged, fostered, and supported by adults. Value is placed on creating a community shaped by playfulness, inquiry and affection in which conflicts are seen as opportunities to strengthen connections and practice cooperation and collaboration.

Opportunities to get messy and dive into sensory exploration.

The use of different media to represent their thoughts, ideas, experiences and feelings.

Safe places for children to be strong and powerful in their bodies, engage in bold physical play and risk taking.

Time, space, and supplies for children to transform materials; making, shaping, taking apart and recreating.

Adults moving with respect and quiet gentleness in the classrooms, acknowledging with our voices, movements and demeanor that this is a child's space.

Qualifications:
The right candidate for this position will embrace the co-op model and have the enthusiasm and energy
to lead preschoolers in fun, engaging and meaningful learning experiences. Background knowledge
and/or experience of cooperative preschools a bonus!

Experience as a Preschool Teacher:
CPR and First Aid Certification or willingness to obtain before start date.

Excellent communication skills and cooperative attitude.

Ability to act as a mediator between children in conflict resolution.

Cool-tempered, friendly, punctual, and reliable.

A balance between a creative mind and a practical understanding.
Duties and Responsibilities:
Note: we do not require the 2s/3s class to be fully trained so teacher must be comfortable with
changing diapers.
Prior to the school year, assist with school set-up and orientation.

Work closely with parents/caregivers as assistant teachers in class, as co-workers at parent meetings, and as a resource person on issues of child development.

Work with other teachers to maintain a healthy preschool environment (coordinate class set-up, share materials, discuss child development, respond to parent concerns, schedule visiting times, etc.).

Participate in and support ongoing special events, including summer park playdates, community building events, and fundraising activities.

Daily arrangement of school equipment, some heavy lifting required.
Application Information:
Submit a resume, references, the position you are applying for, and a cover letter to:
presidentelect@tigardplayschool.com
​

We are an equal opportunity workplace and employer.